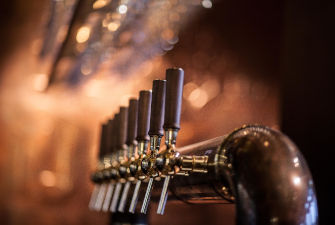 Each season the Duvelorium features a new 'craft beer' in which Duvel highlights both quality and diversity. The majority of the beers are brewed in the traditional way using traditional ingredients.
Current selection

Maredsous 150
Limited edition on draught
Belgian blond anniversary beer. Fresh, slightly fruity and spicy beer with a soft , slightly bitter aftertaste.
1 % alc.