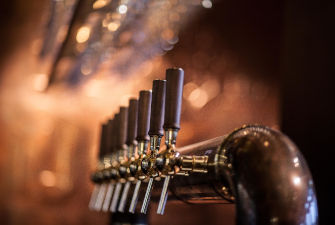 Each season the Duvelorium features a new 'craft beer' in which Duvel highlights both quality and diversity. The majority of the beers are brewed in the traditional way using traditional ingredients.
Current selection

Mind Haze IPA
Limited edition on draught
From the coast of California comes Mind Haze, a free spirited beer made to elevate your perceptions—juicy, fresh and loaded with an imaginative array of tropical hop flavors.
2 % alc. / IBU 40